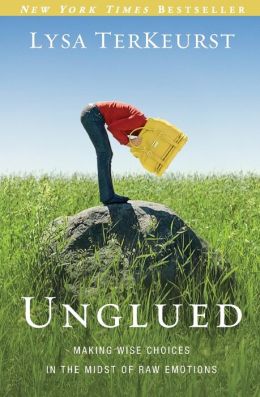 I really do not know how I came across this book but it was amazing. Several months ago I started reading daily devotionals online in hopes of growing my faith. I also incorporated daily prayer into my life and began praying with my bud. After a month or so of praying I felt led to be baptized and have William dedicated. I will be doing this next month at my Aunt's church. But back to the book pictured above...
Although the devotions online are great and I still read them I wanted a book I could actually touch. After work I stopped by the Christian bookstore hoping to find a couple of books. This one was being marketed and a copy was placed in every part of the store so I ended up with it. Thank the Lord!
I had not one clue what it was about but God definitely placed it in my hands because I needed every word. The book teaches you ways to have self control in your daily tasks. The author does a wonderful job of giving real life examples of when she lost control and Bible verses to calm our nerves. I just bought another one of her books but will be reading this one again, for sure.