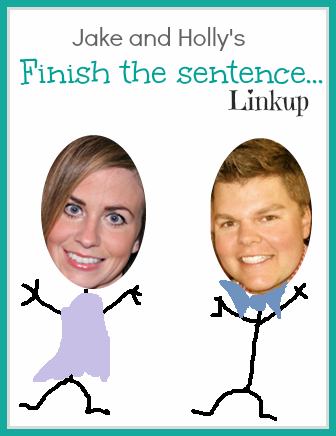 1. I laughed so hard I cried when... the hubs got smammered and threw up in the bar...not the bathroom..the bar..and then I cried because he was impossible to carry...
2. My high school...can I get a re-do..enough said...
3.
It really pisses me off
... when people ask the same questions in the work environment...take a freaking note...
4. In ten years... I will be almost 40 and probably be gray headed with an almost teenage boy under my roof...
5. If I could erase one thing... some of those nights in Auburn..do we really need the detail..probably not...
6. In 1999... I was 14 and did not have even the slightest clue...
7. Honestly... my cell phone service is not cutting it...I hope I never wreck on the interstate because I would be just be praying for a miracle...
8. To me, Sushi...better when its a cake looking like sushi...
9. Someone really needs to invent... a mute button for the 2 year old whining..
10. The first time I drank alcohol... I went overboard and was vomiting and hungover for probably 48 hours...
11. The one question I would ask God is... please allow my children to have the desire to know you as well the desire for a successful life...
12. Lindsay Lohan...what happened to the Parent Trap? Oh, you went bat sh** cra-cra!